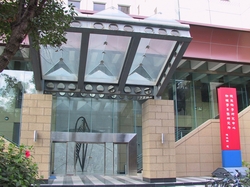 Introduction

The goal of the Center for Microscopy and Nano Analysis (CMNA) is the following:

To set up a frontier scanning transmission electron microscope (STEM) and other advanced microscopy tools for nano-science and technology applications.

To establish an expert-based system for the provision of expert consultations and promotion of innovative collaborations.

To establish an effective management system in which the priority of each individual project is based upon its scientific merit.

To train the professional technical staff members in advanced electron microscopy.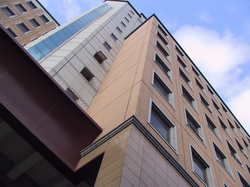 Organizational Structure

CMNA is governed by an Executive Committee chaired by Prof. Cheng-Hsuan Chen of Center for Condensed Matter Sciences, National Taiwan University (NTU). The Executive Committee consists of five faculty members from various centers and institutes in NTU, one faculty member outside NTU, and three distinguished technical experts in the field. The Committee is responsible for setting the general policy and ensuring the openness, fairness, and efficiency of CMNA¡¦s operation. Under the Executive Committee is the core expert research group of the main research faculty members participating in the major research programs of CMNA. This core expert research group is also responsible for establishing international collaborations and infusion of new technologies.

CMNA also has its own supporting technical and administrative personnel to develop advanced characterization techniques and to serve the request from the research community. The schematic of the organization is shown below.




Training of Technical Professionals and International Collaborations

CMNA plans to provide training courses (or programs) including hand-on practice sessions for incoming students on a regular basis. Some instruments in CMNA will issue certificates to qualified users so that unsupervised operation of the instrument can be permitted. In order to bring in new expertise CMNA has instituted international collaboration agreements with several world-renown electron microscopy groups allowing exchange visits for faculty members and postdoctoral associates.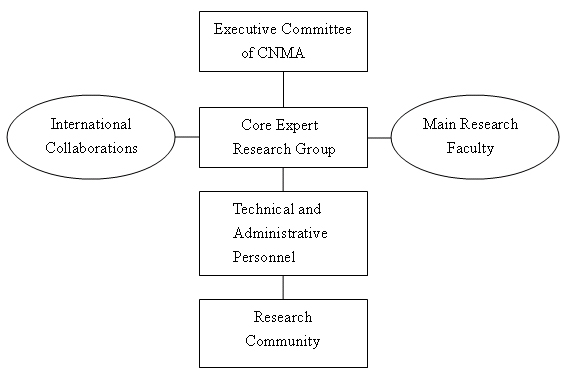 The schematic of the organization within CNMA